Hasegawa Orchard Ladders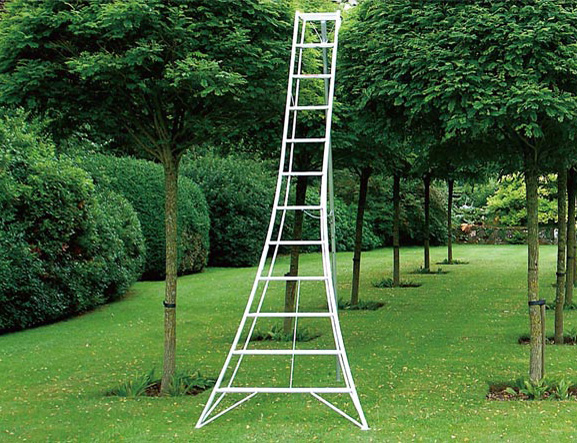 These aluminum tripod ladders are used all over Japan, Europe, and now in North America. Hasegawa creates them for arborists, topiary specialists, institutional and estate gardeners, orchard owners, hedging contractors, and landscapers.
Users appreciate the stability and practicality of the tripod design. The wide base, deep steps, telescopic back leg, as well as broad clawed feet and flat top make it safe and easy to use. Similar to the Eiffel Tower, weight is directed downwards and outwards, pinning the ladder to the ground.
The ladders are welded, extruded aluminum construction, weatherproof, and very strong. Double rungs are easy on the feet, and resist getting muddy or slippery.  The back leg adjusts quickly and easily up to 2′ in 6″ stops with a spring-loaded pin. Extending 6″ and shortening 18″ for use on slopes and uneven terrain. 
We recommend using the rubber feet, now included with every ladder, for working on hard surfaces such as concrete, stone or asphalt.
Please contact us to verify availability and/or to place an order.  
*Please Note: Due to special handling requirements, ladders cannot be purchased online, nor is the available inventory tracked. Shipping these ladders via commercial carrier is not recommended. 
*Please be advised that due to its size and/or weight, this product does not qualify for free shipping .
Product Specifications
The GSC is the regular type tripod ladder. There are 5 sizes, from 6 to 16 feet.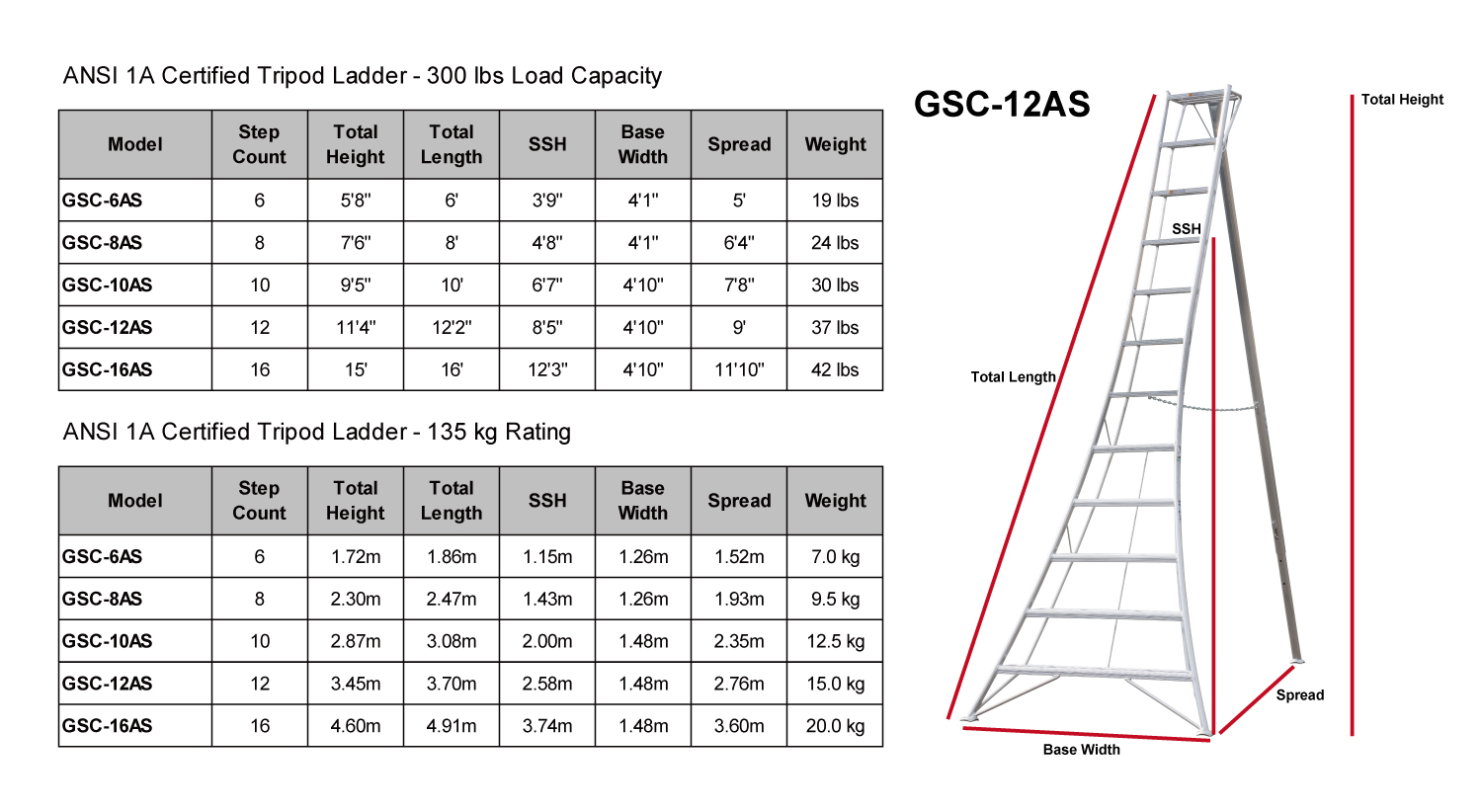 The GSU platform type is very much loved by the users. The platform makes it extra stable and comfortable to stand on. There are 5 sizes, from 6 to 12 feet.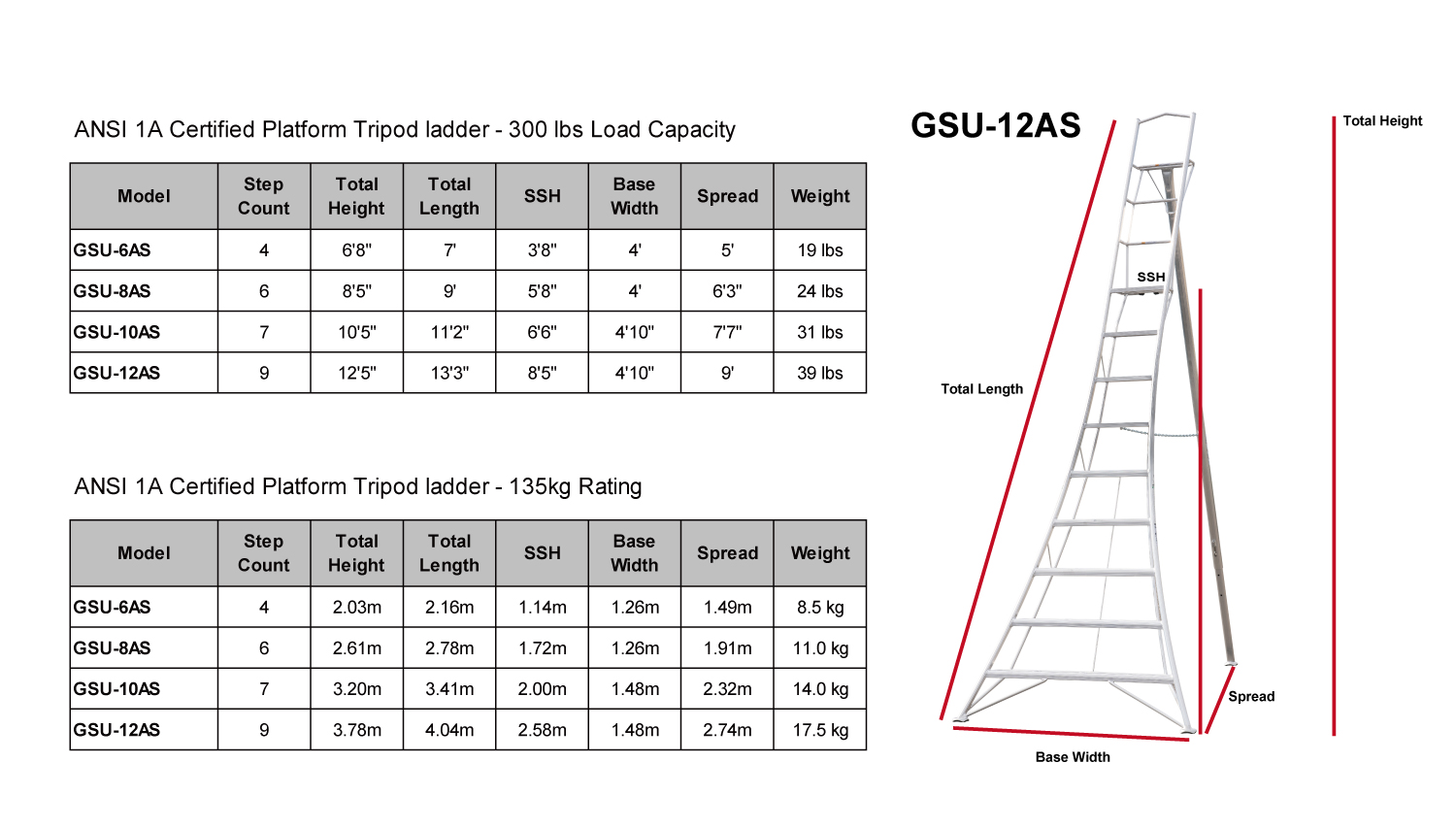 Tripod Ladders Safety Video